4th graders who escaped our math escape room review of multiplication and fractions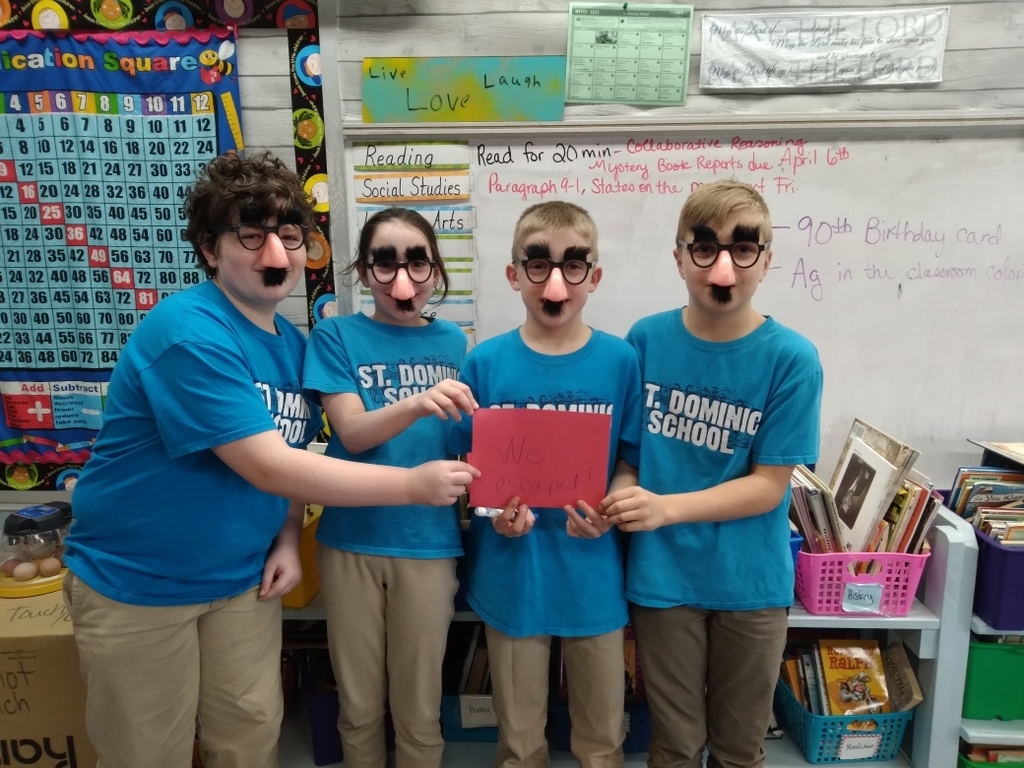 1st graders love when Ms. Becky comes to teach art lessons! We were able to experience the magic of using watercolors like a real artist! 🎨👨‍🎨👩‍🎨🖌️🧑‍🎨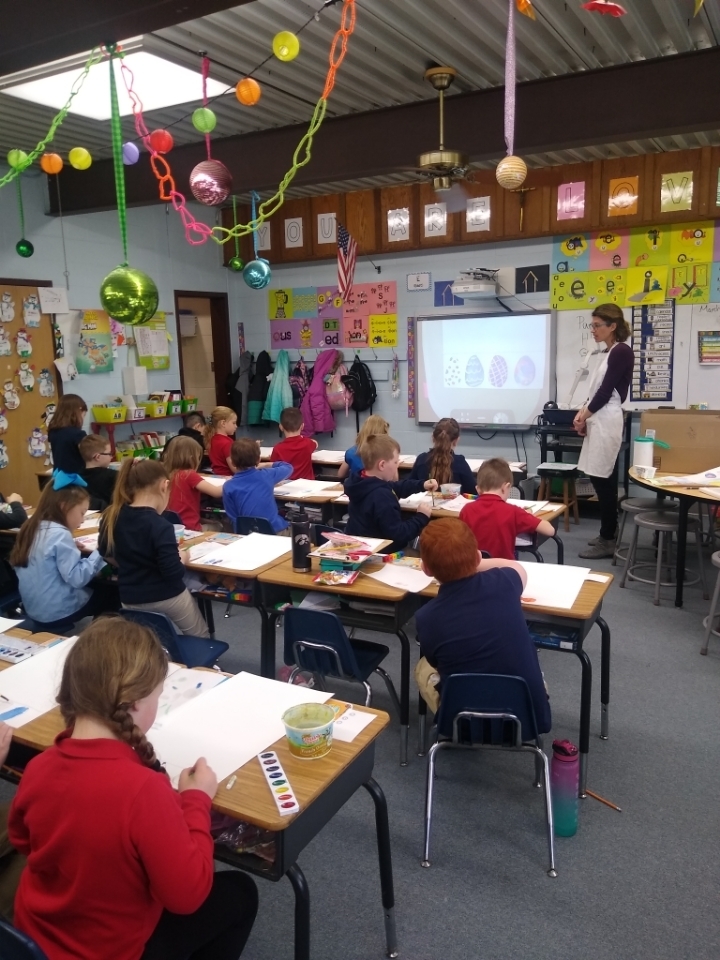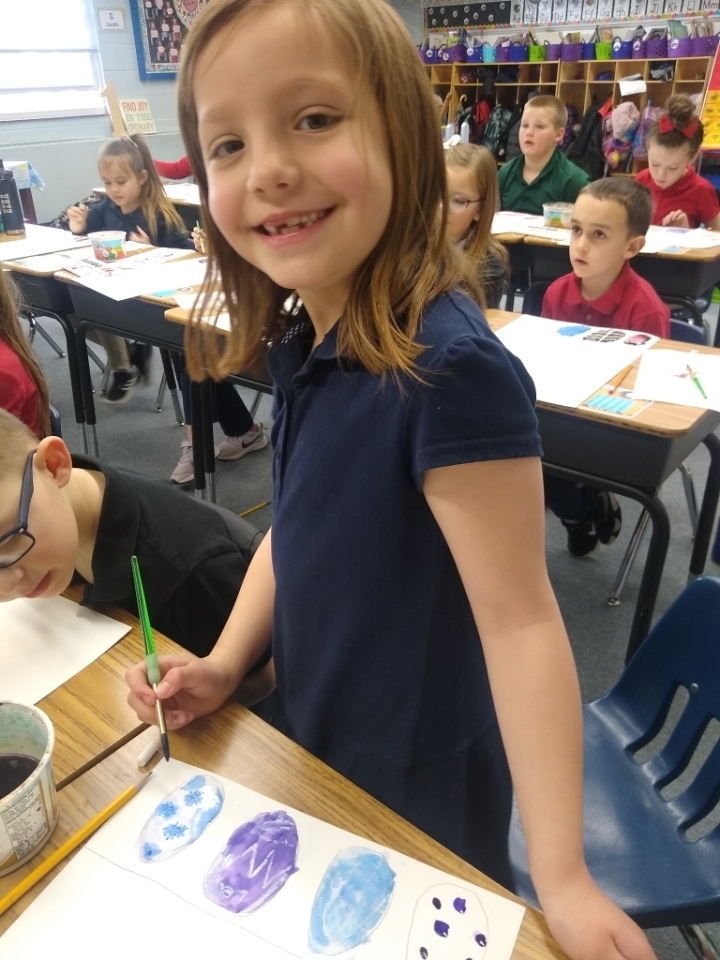 More art with Becky Hoskins with a grant from Arts Quincy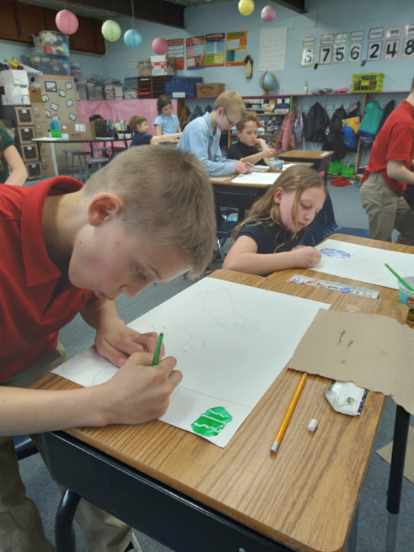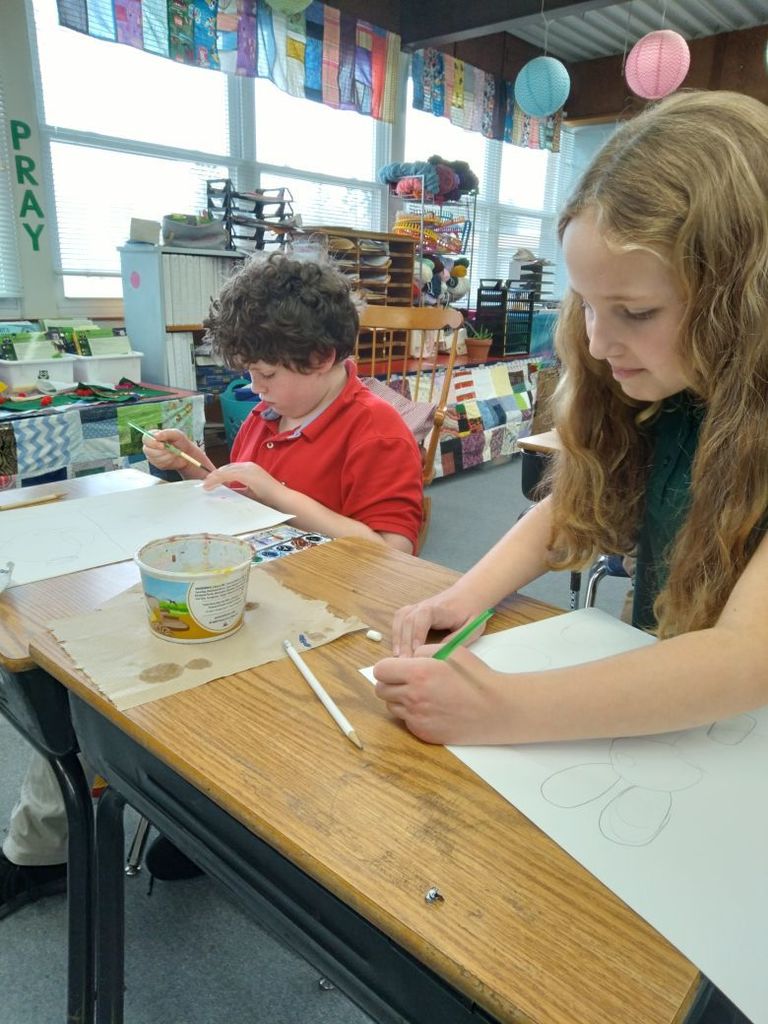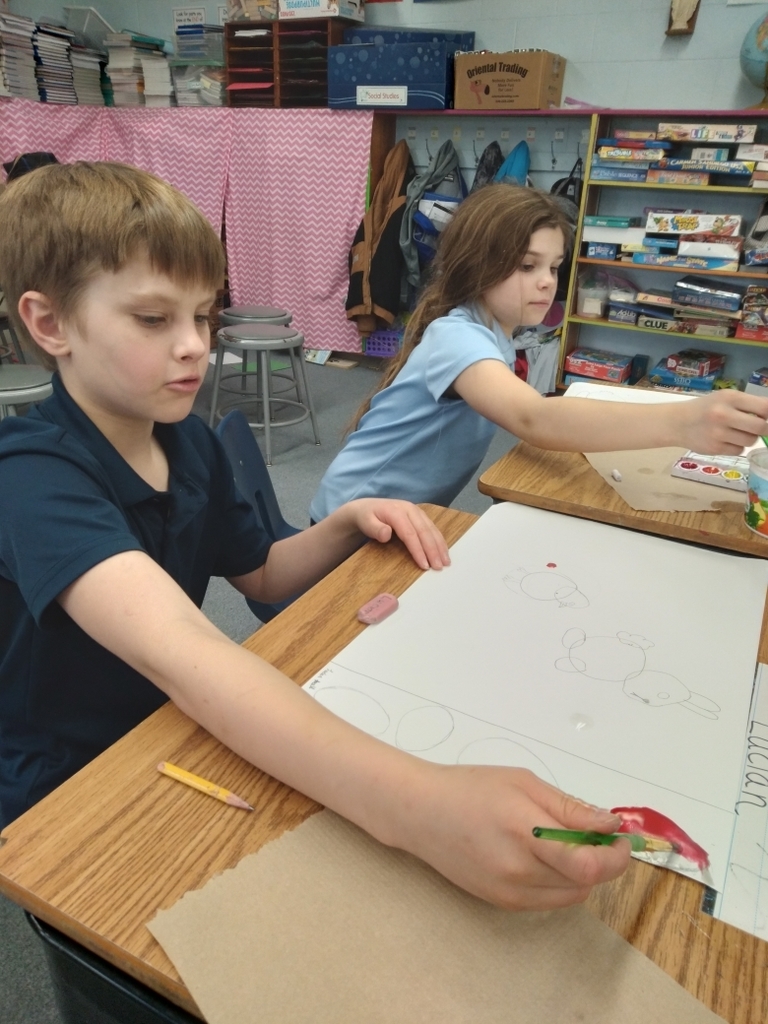 Lent is the perfect time for spiritual renewal ✝️

We are thankful for grants from Arts Quincy to bring hands-on visual arts lessons to St. Dominic School. Mrs. Becky Hoskins always has a fun and interesting lesson to teach us. This week we are working with watercolors to learn more about mixing colors, shading, and creating artwork that is realistic.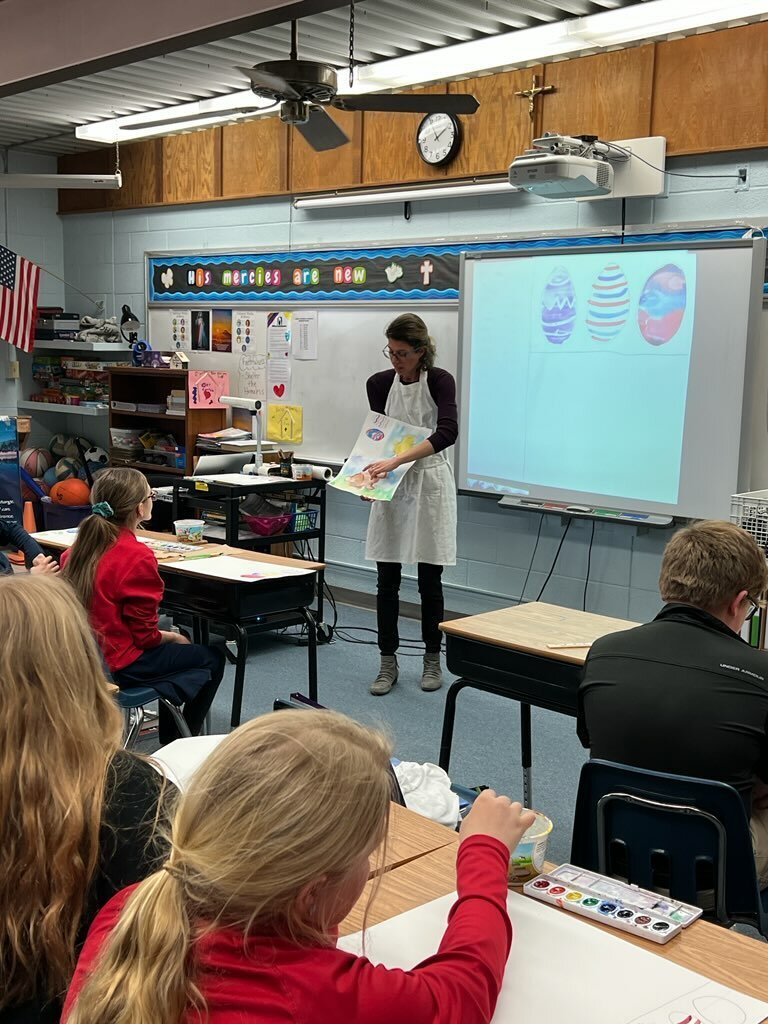 8th graders from St. Dominic and St. Francis praying for a culture of life at Mass with Bishop Paprocki before attending the Illinois March for Life.

What an amazing Spring Show! Thanks to Mrs. Wood and our K-8 students who worked so hard to make it so fun and memorable!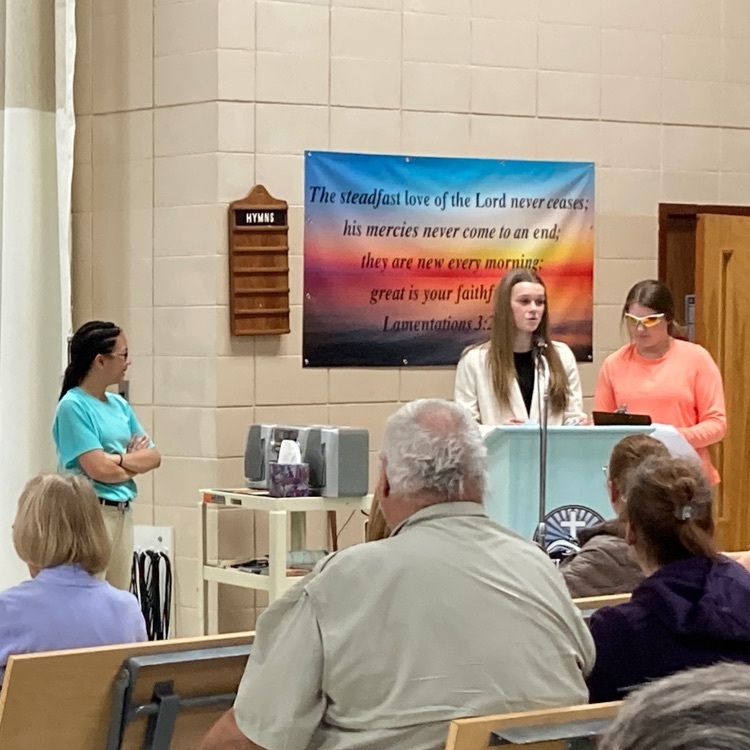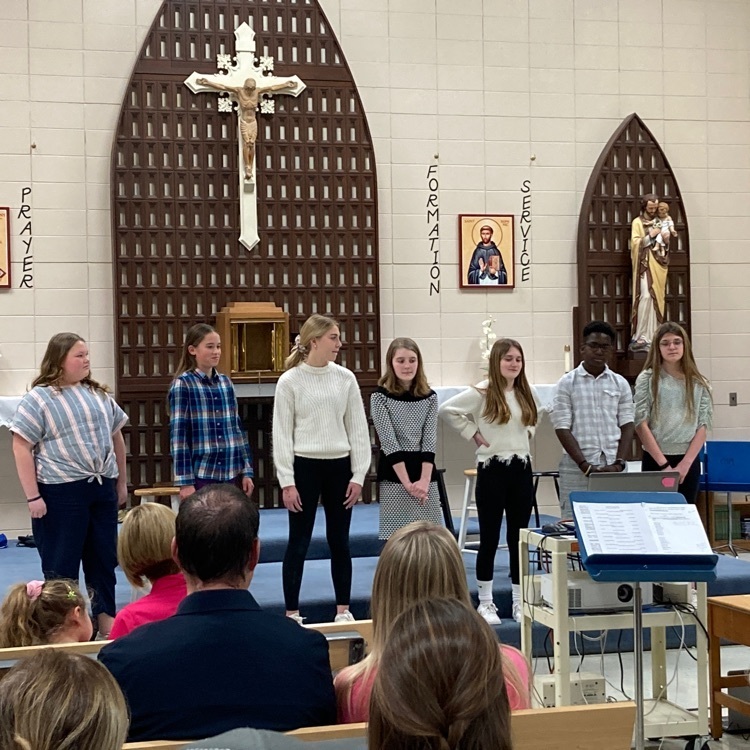 Thank you, Mrs. Wellman! Mrs. Wellman gave the 5th graders insight on creating and maintaining a terrarium for our classroom!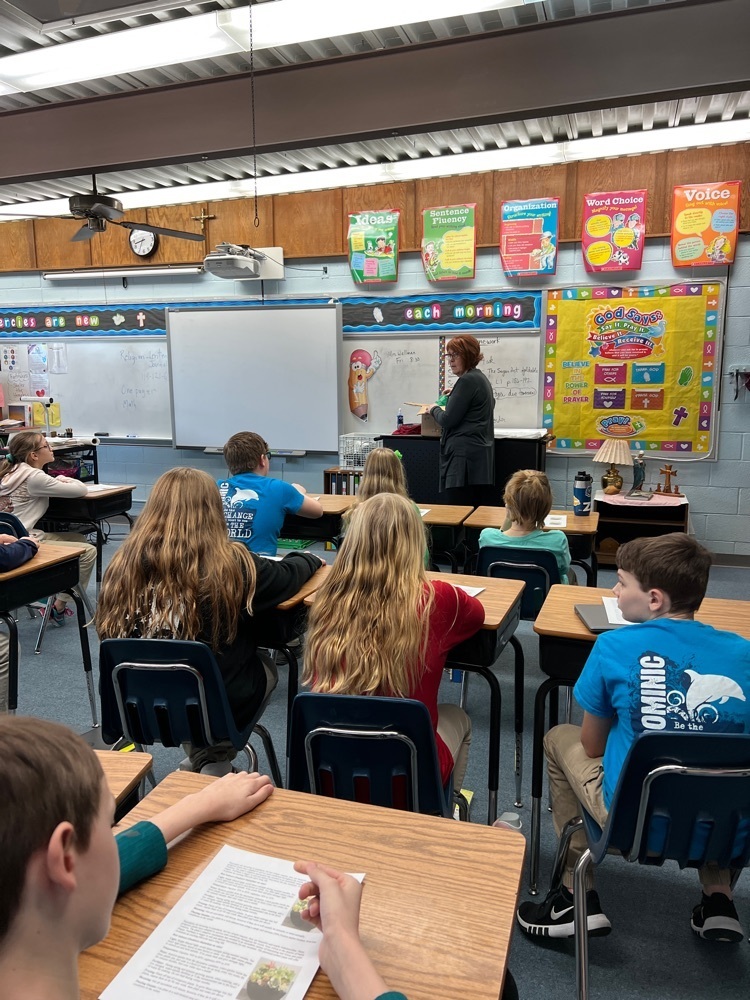 The 5th graders had a great time playing a game on Google Meet with their Buddies from the Illinois Veterans Home. The Veterans showed them pictures of antiques and students had to guess what they were.
Running Club 2023 It's time again to get training for Bridge the Gap! St. Dominic Running Club will begin meeting on Mondays, Tuesdays, and Thursdays from 3:00-4:00 for the weeks of March 20th through the week of May 8th. We will begin on Monday, March 20th. We will again be utilizing a couch to 5K training program, so no running experience is necessary! As in the past, this is for students in grades 4-8 AND ADULT volunteers (younger students are eligible to participate but MUST have a ONE-ON-ONE responsible adult to supervise the younger child). Running Club is free! The only fee is for Bridge the Gap registration. If your student(s) would like to participate in St. Dominic Running Club, please see Miss Glidewell for a permission slip. If you are an adult and would like to participate in Running Club, please let me know! We would LOVE to have you join us! If you have any questions, please reach out to Miss Glidewell at
hglidewell@stdominicquincy.org

Lent is a time of spiritual renewal!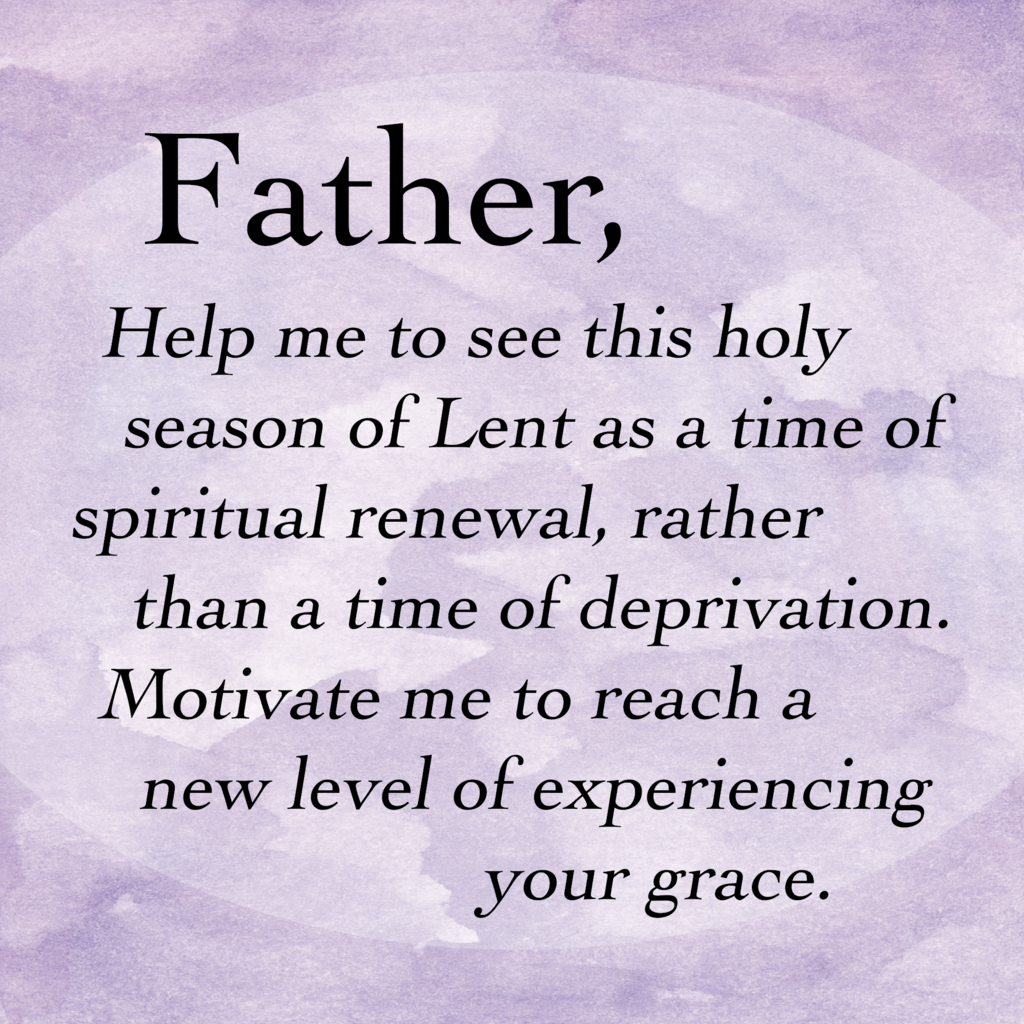 We are incubating chickens in 4th grade. We are learning about how they grow in the egg and we can't wait to see them when they hatch out in 21 days.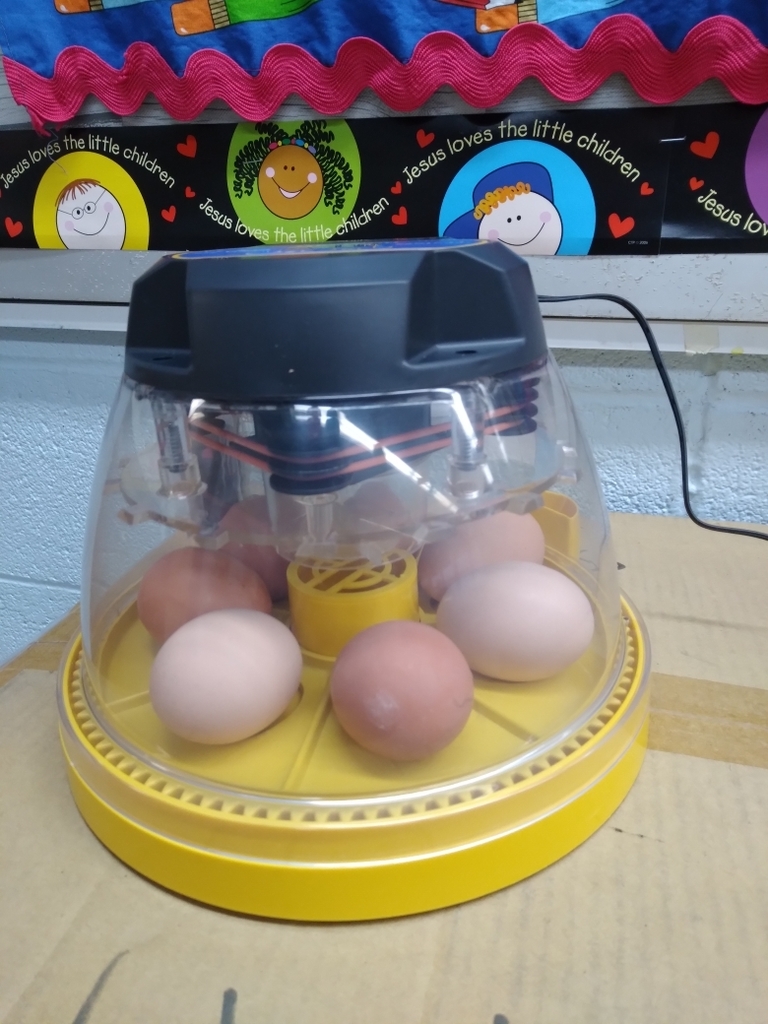 2023 Presidential Trivia winners! Way to go!🇺🇸❤️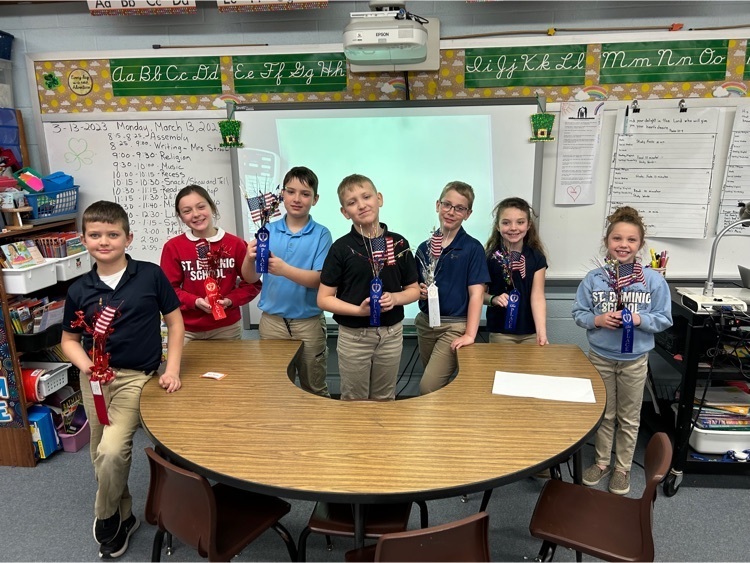 A couple sweet and amazing QND high school friends came to read to us today!! 📚📚❤️❤️
8th grade is starting their day exploring how mass relates to velocity and kinetic energy.
8th grade is Mardi Gras ready!!

Thank you to all the volunteers who make Junior Achievement so successful at St. Dominic School. 4th grade is enjoying learning how to become an entrepreneur with Mrs. Betty Kasparie.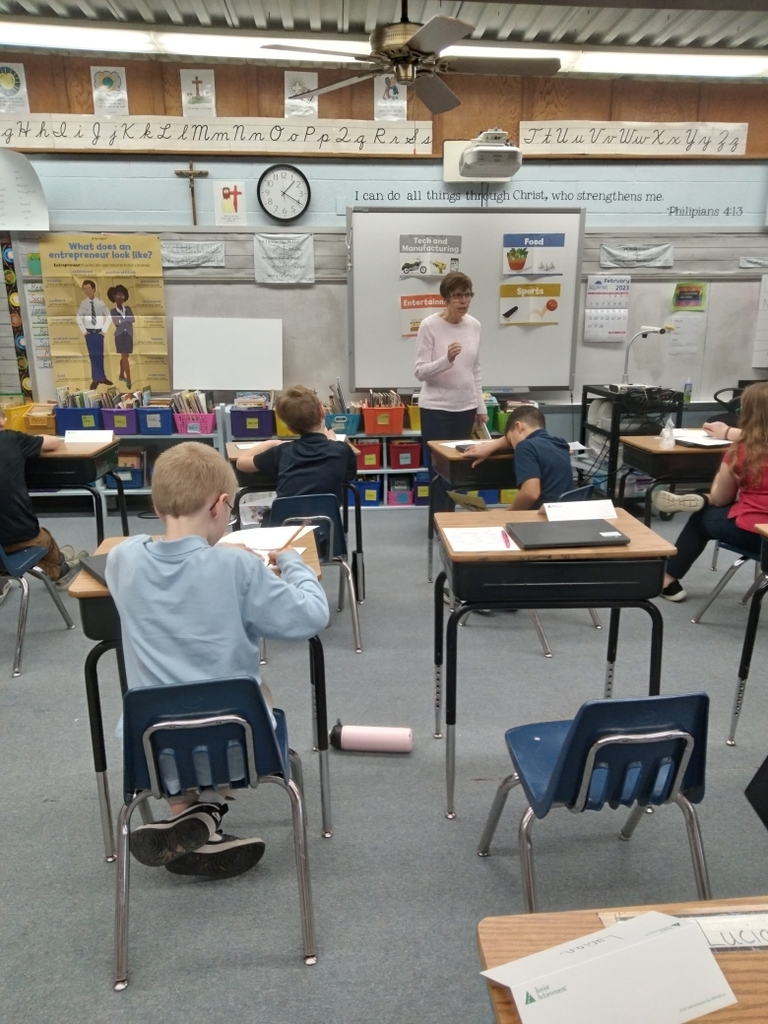 Happy Valentine's Day!

Preschool and 4th grade buddies had fun today working on a Valentine coloring project!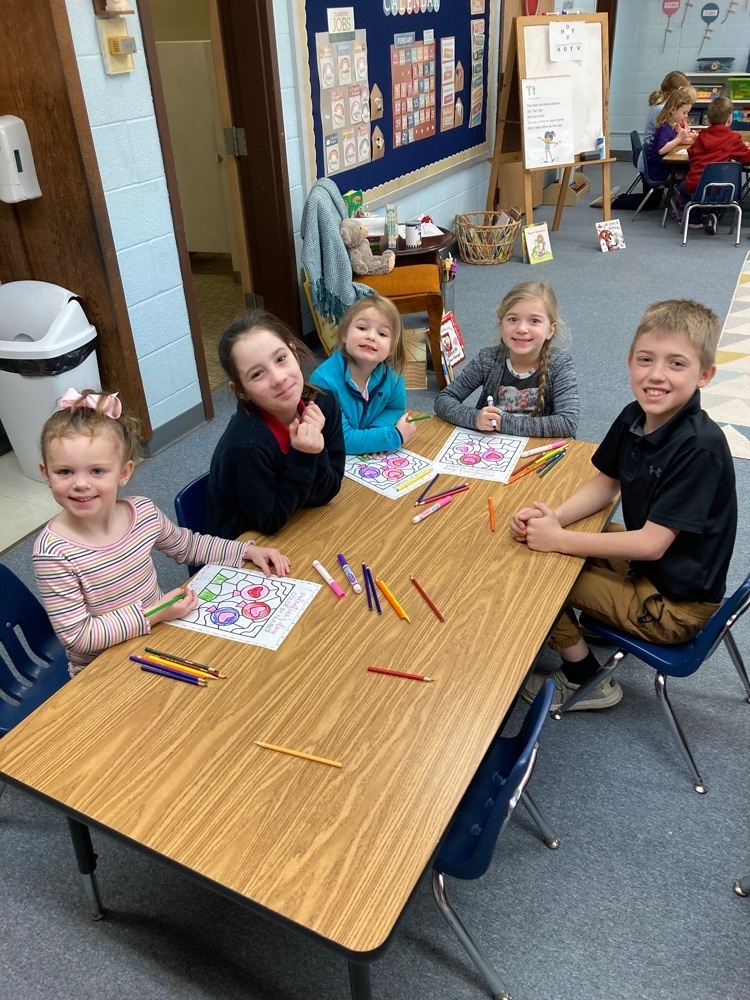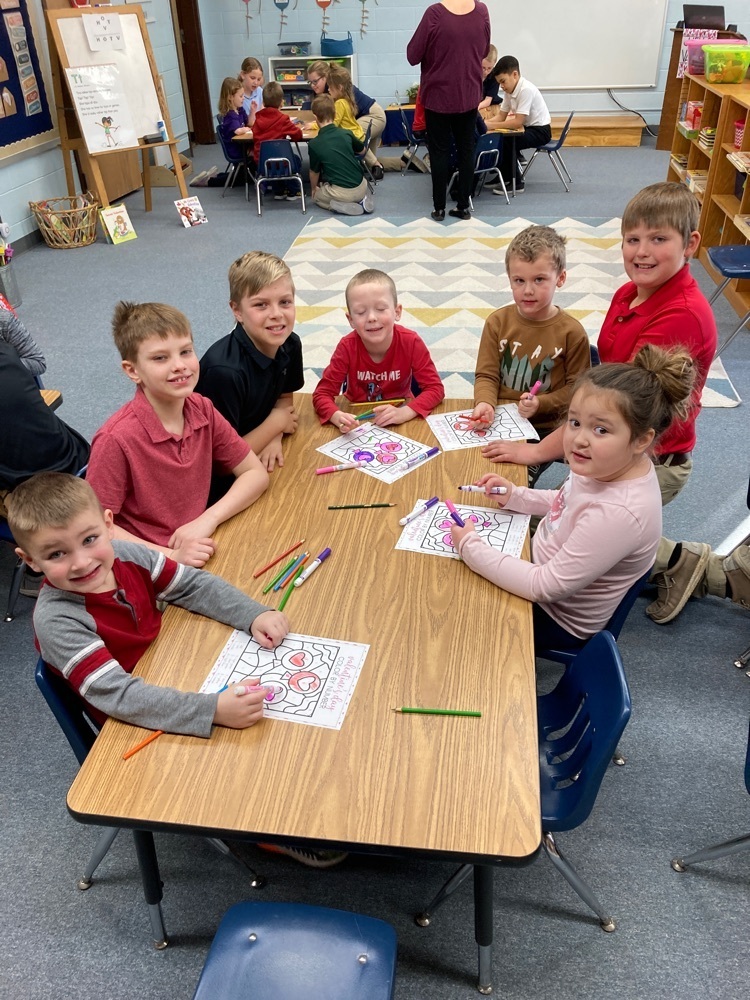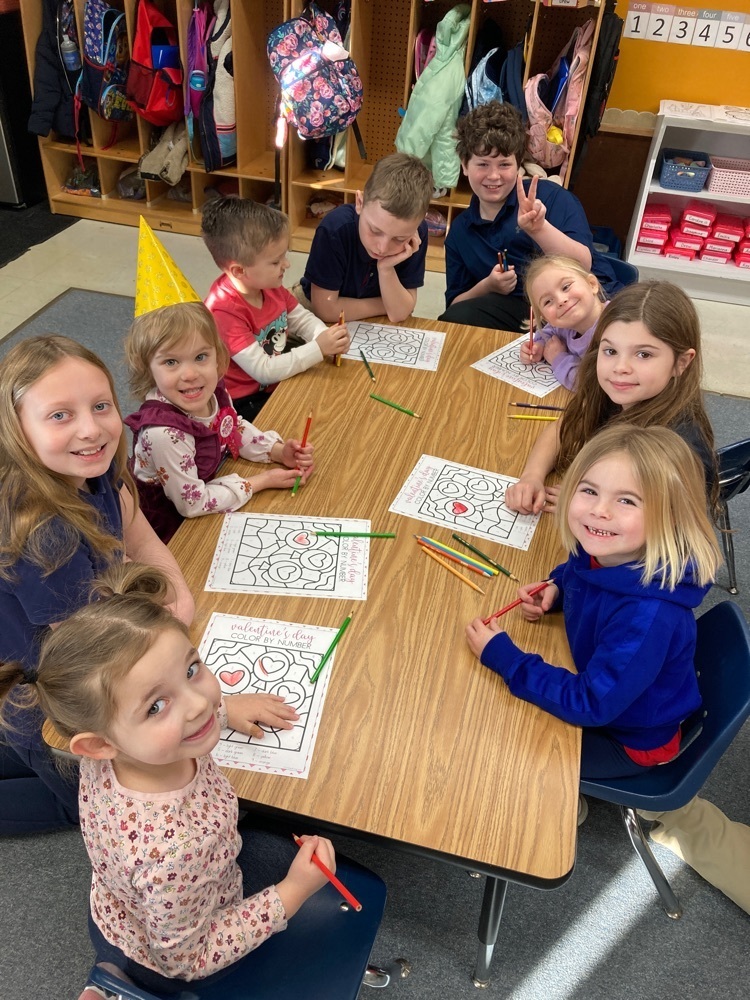 Our 3rd graders were first time leaders at Mass today. They did a wonderful job!