Be sure to make plans to join us at our Back-to-School Bash on the 13th!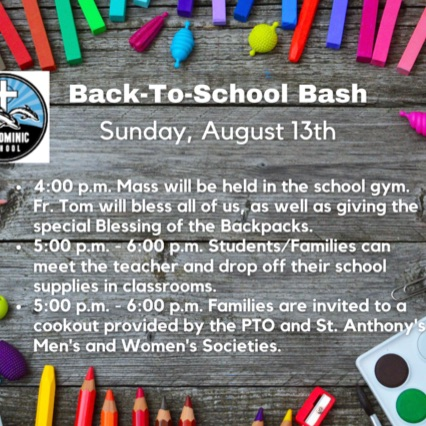 Our students are a blessing from above!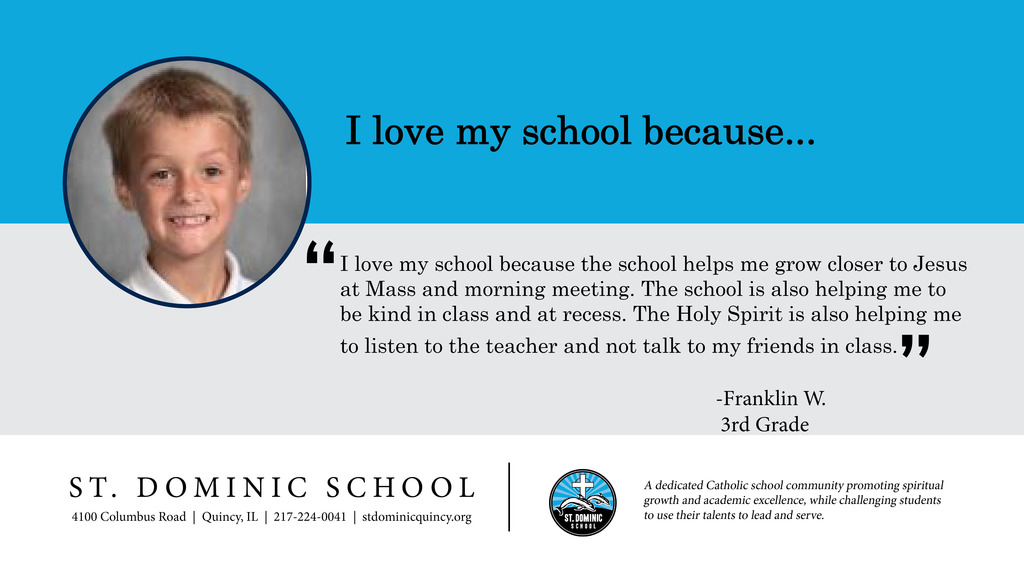 Colossians 3:17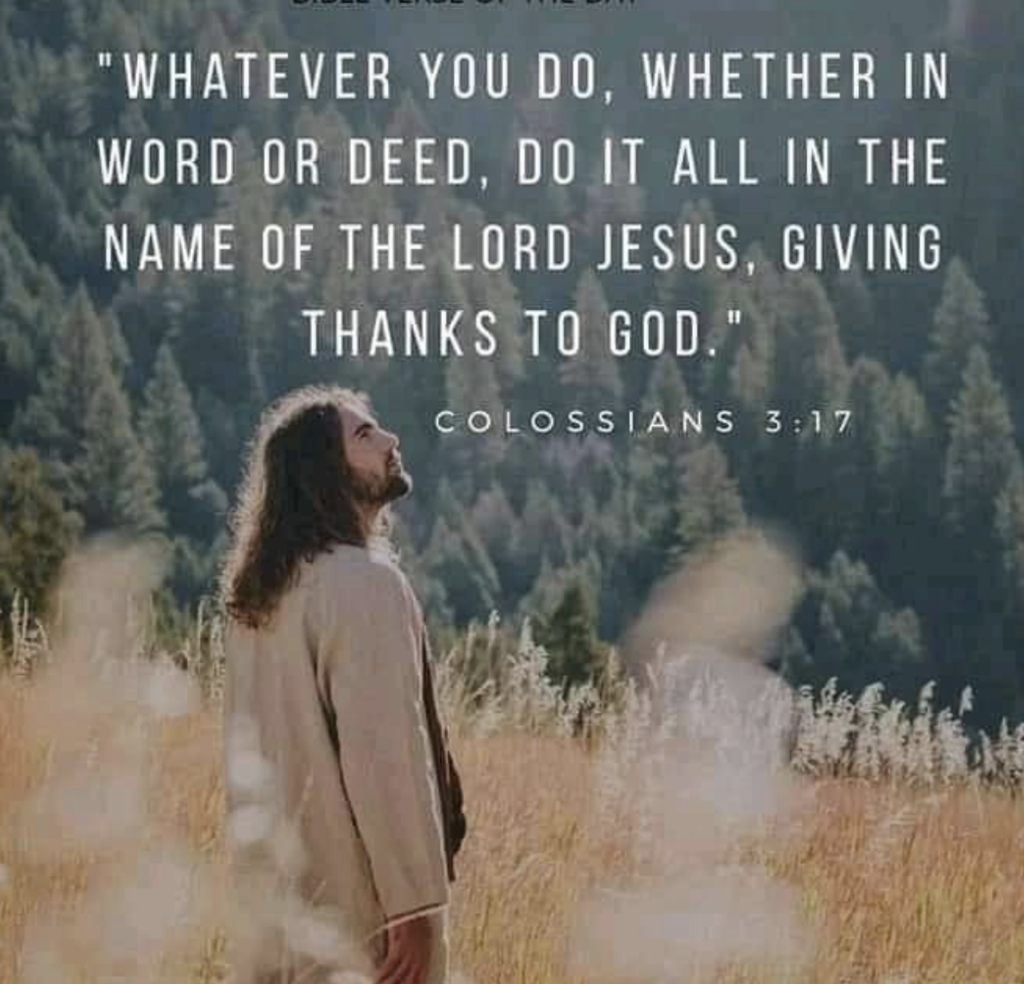 We love our students!

Mark your calendars for the Back-to-School Cocktail party!

Uniform exchange sale coming up!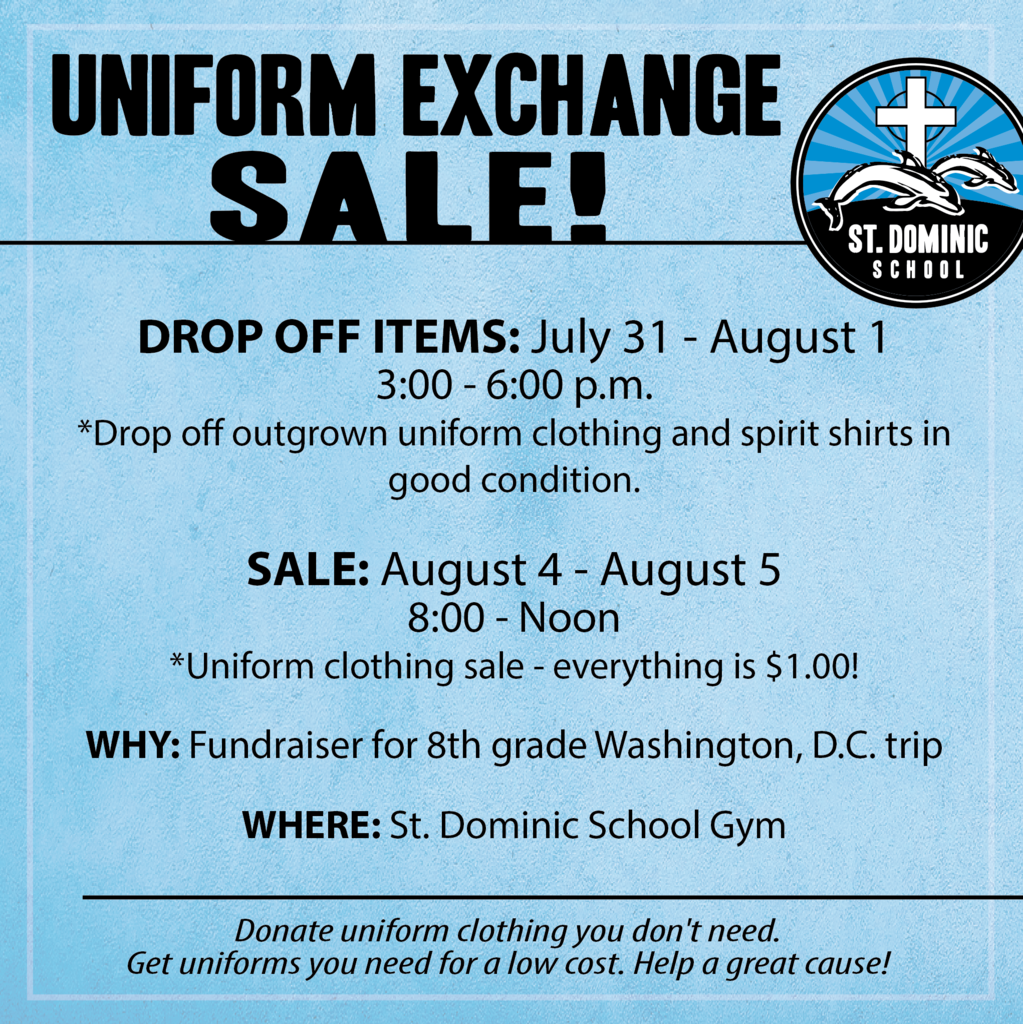 Our students are such a blessing!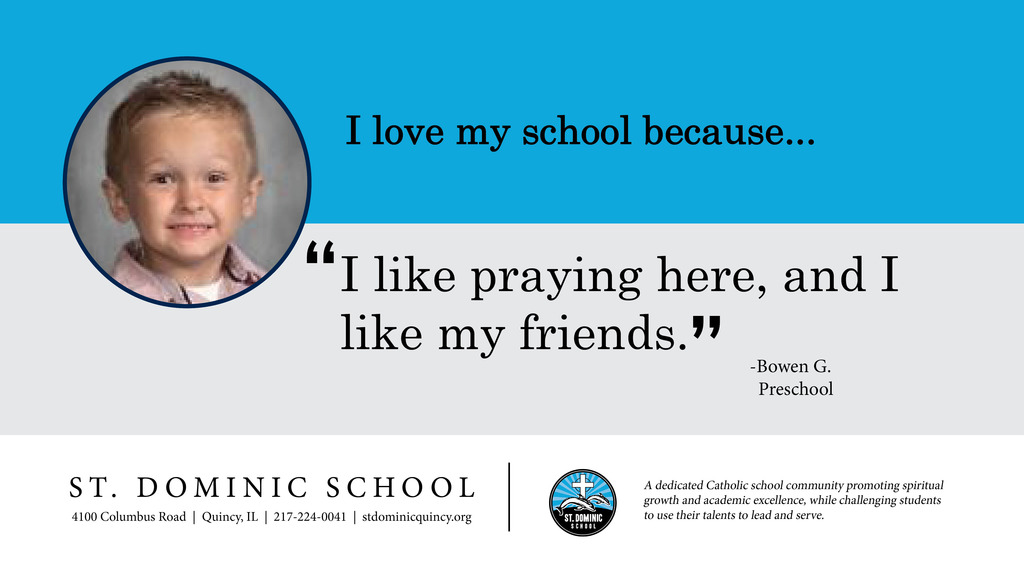 Anyone who welcomes a child welcomes me...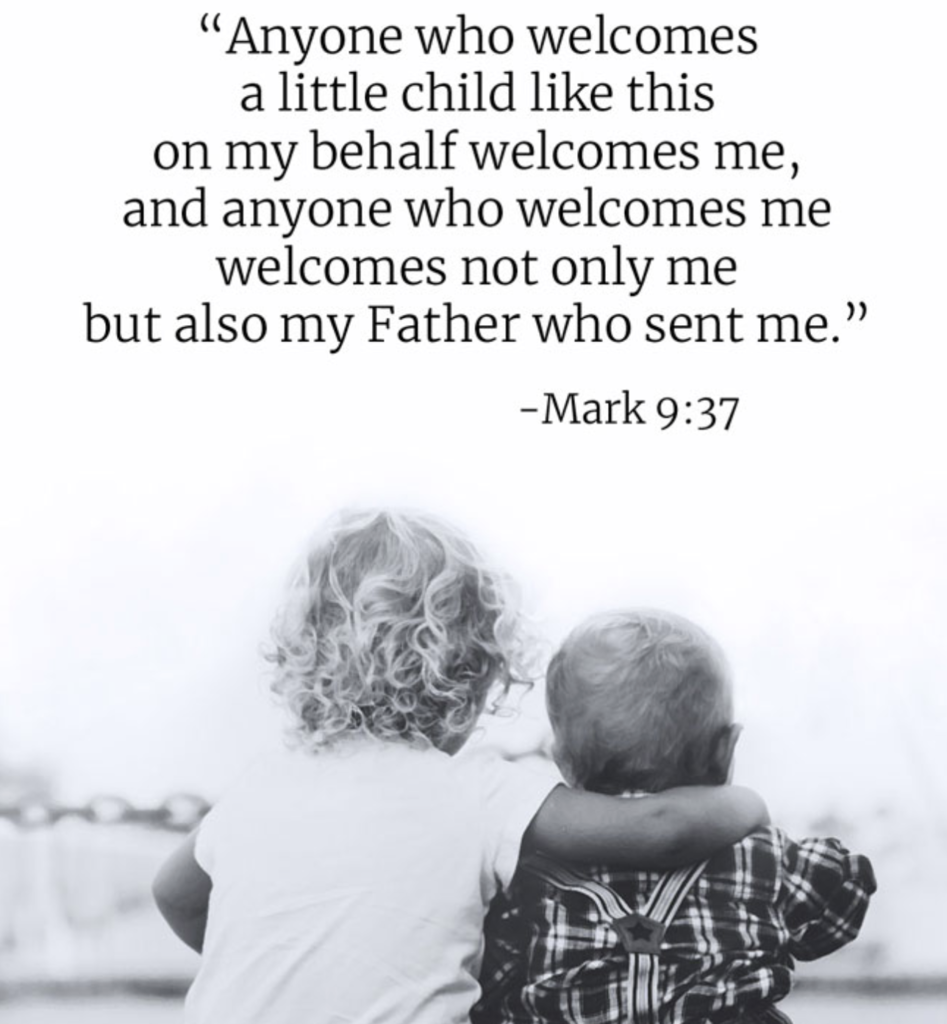 Tomorrow's the last day to order your St. Dominic spirit wear!…(for the bulk order.) Items will be ready for pickup at school before classes begin in August. *A portion of the proceeds will benefit the school. Happy shopping! 🙂
https://designitapparel.com/collections/st-dominic-school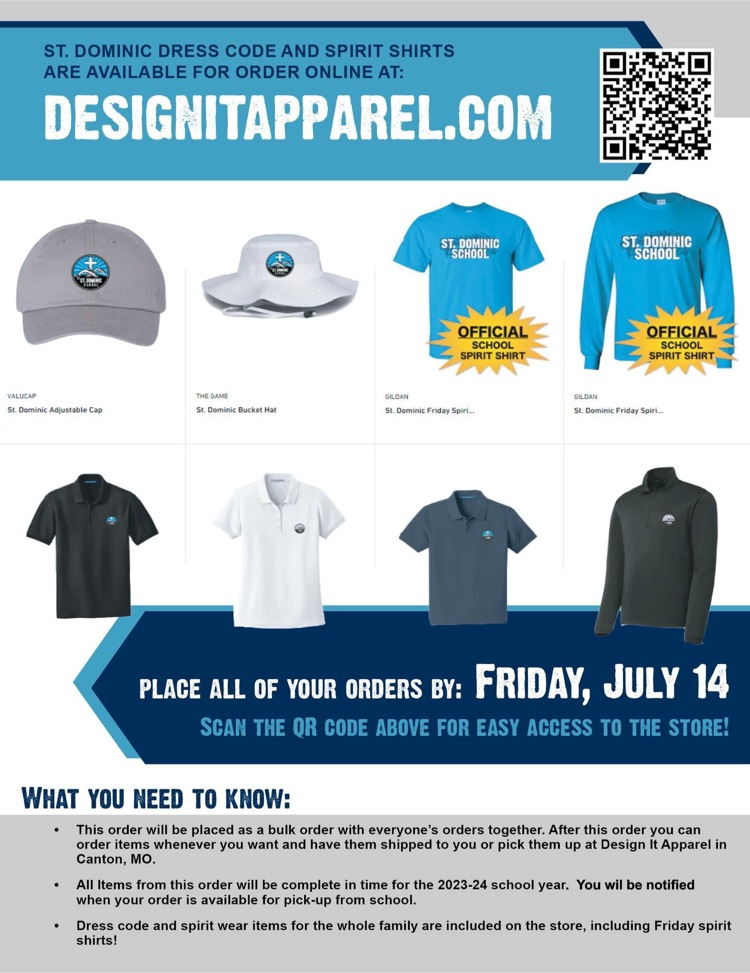 We love our students!



Children are a heritage from the Lord!

We love our St. Dominic families!

Happy Father's Day!

Create in me a spirit of service, O Lord!

Our families are such a blessing!

Be sure to sign up for Vacation Bible School 2023!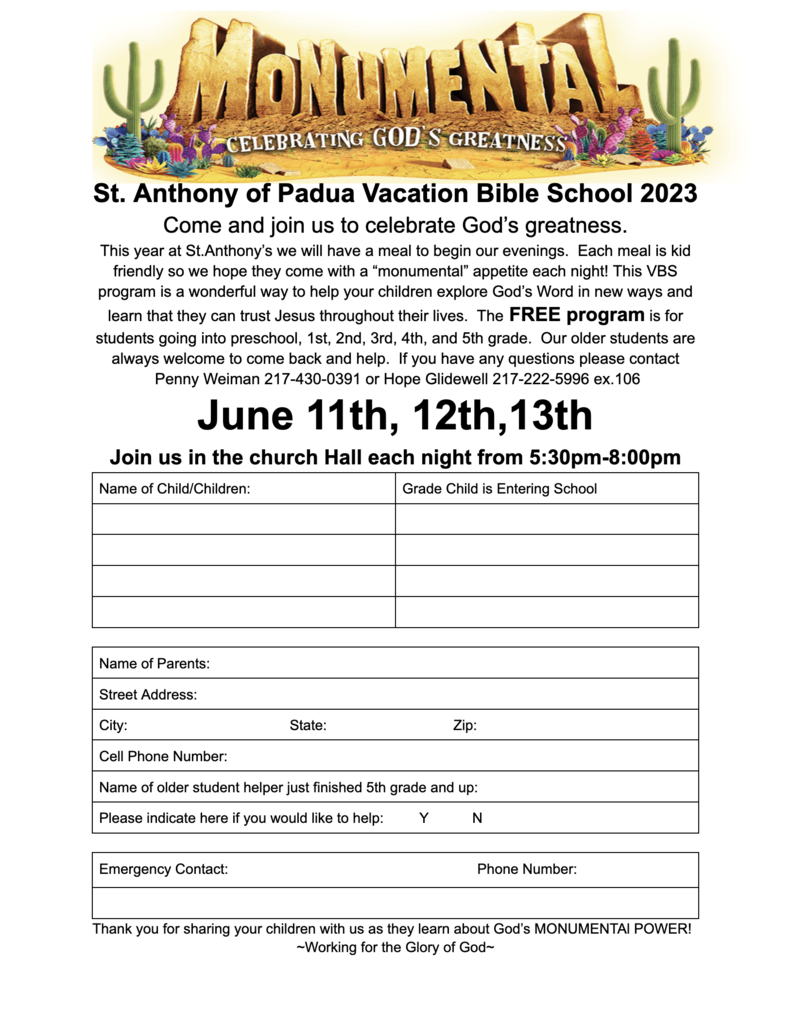 More Junefest fun!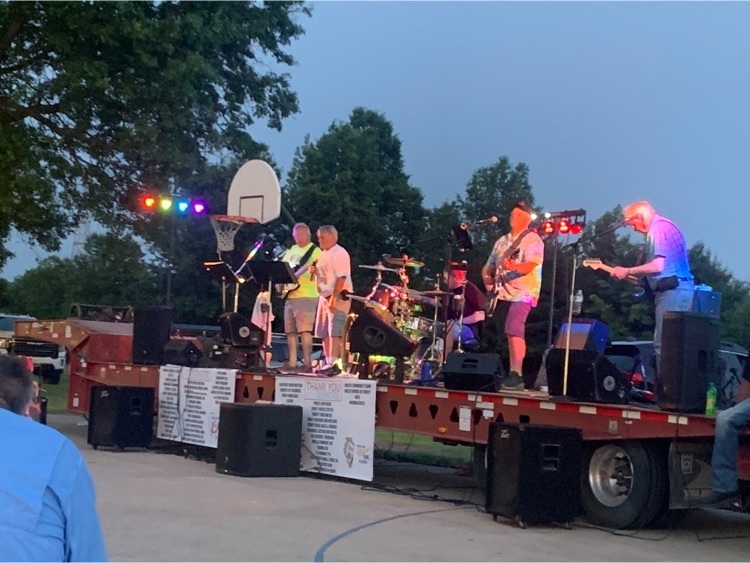 Thanks be to God for the lovely weather for Junefest and for our amazing St. Dominic School family!