3rd and 4th grade visited the Human Society. We read to the animals and played with them.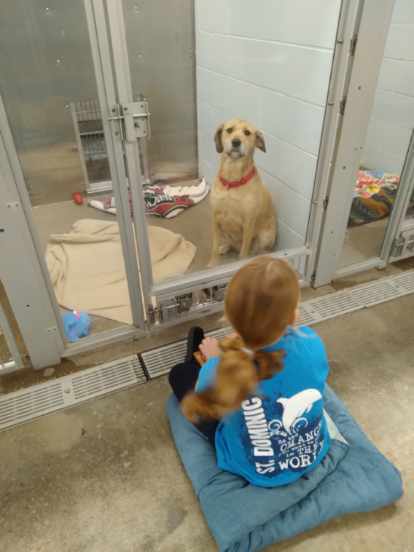 Pre-K 3's and 4's have had a fun week discussing "Occupations" and dreaming big! They designed their own career hats and were excited to show them off!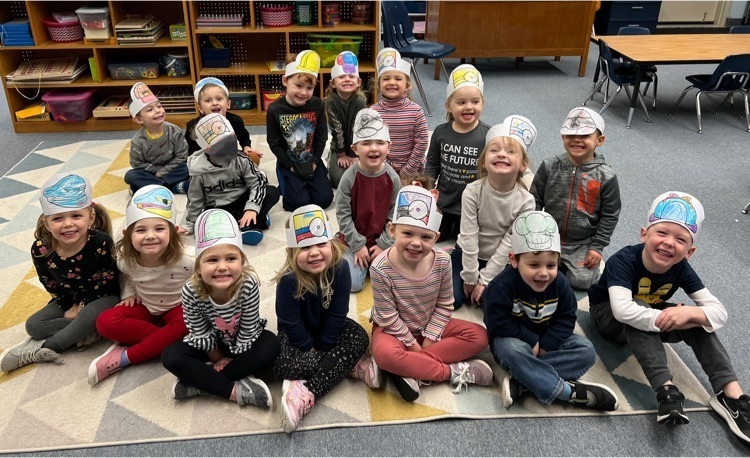 We are excited to see you at Mass this weekend!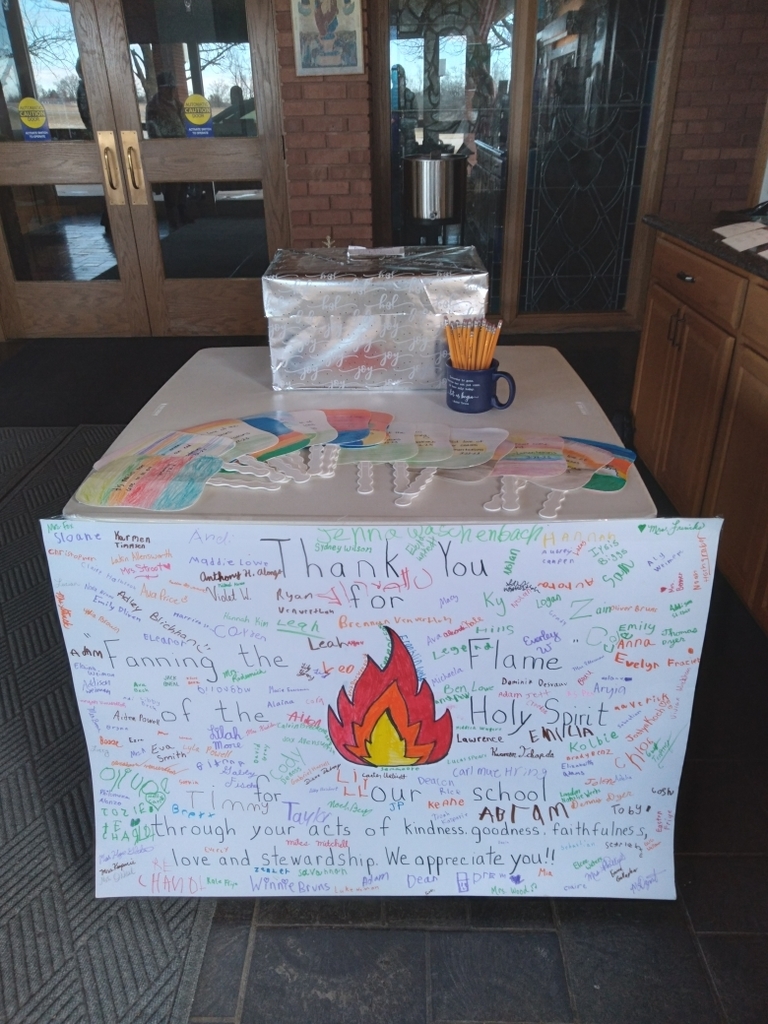 Please join us this weekend for Mass at St. Anthony's to begin the week-long celebration of our faith, education and community! Mass times: Saturday at 4:00pm and 6:30pm. Sunday at 8:00am and 10:30am.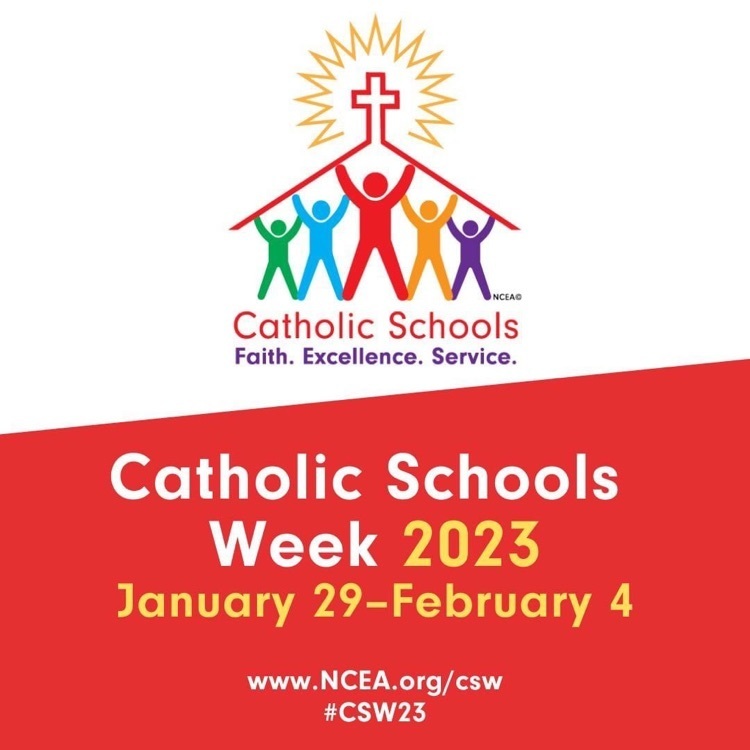 More 100th day FUN!!!! 💯💯💯💯💯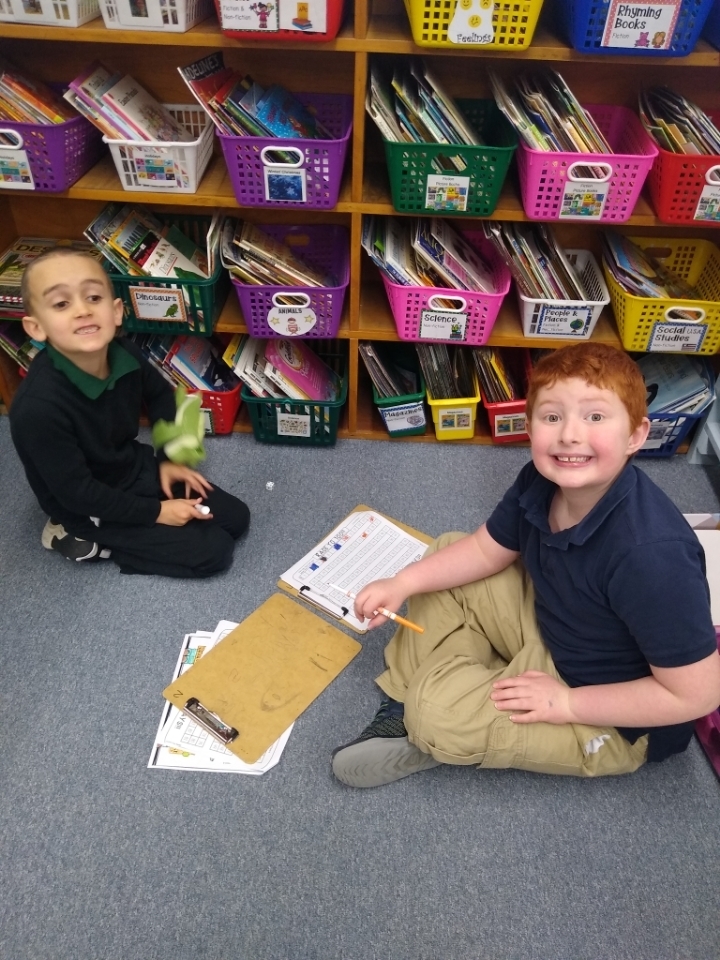 More 100th day FUN!!! 💯💯💯💯💯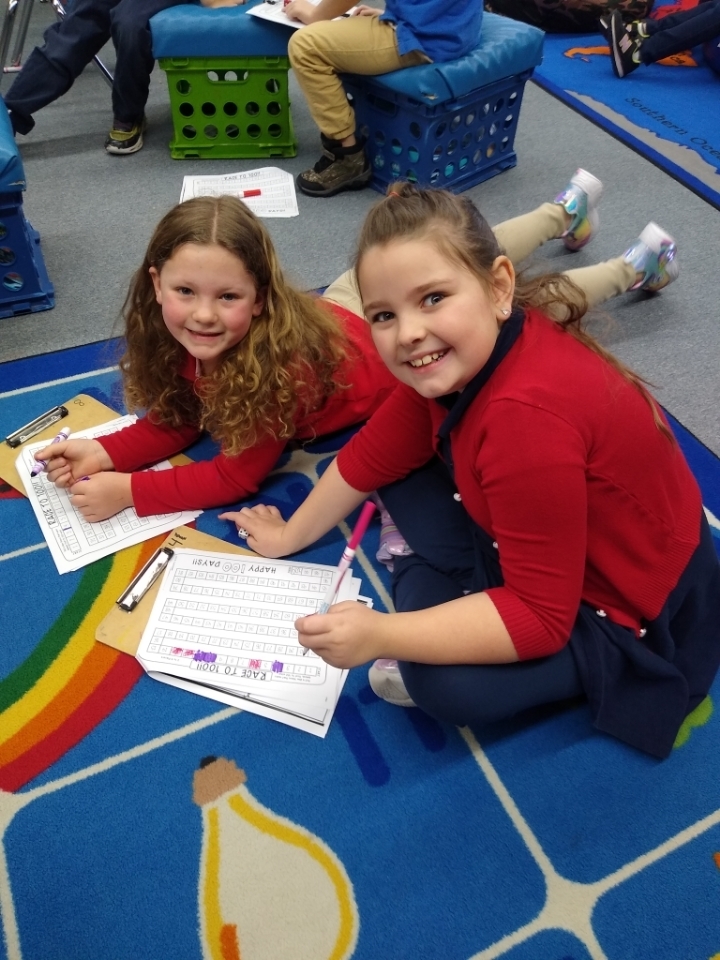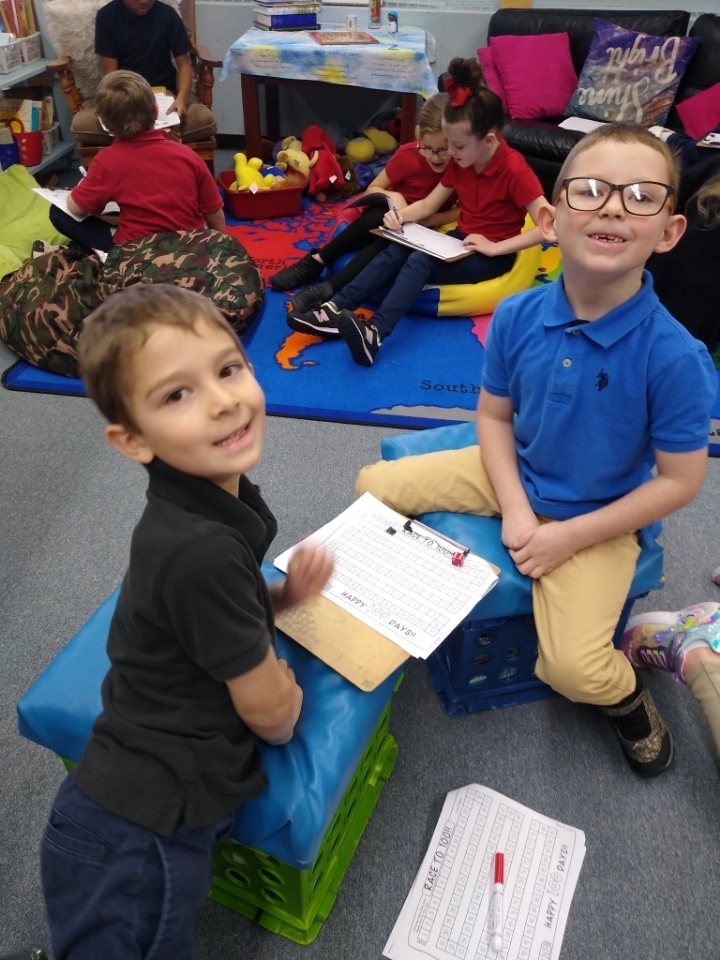 100th Day has been FUN so far!!! 💯💯💯💯💯💯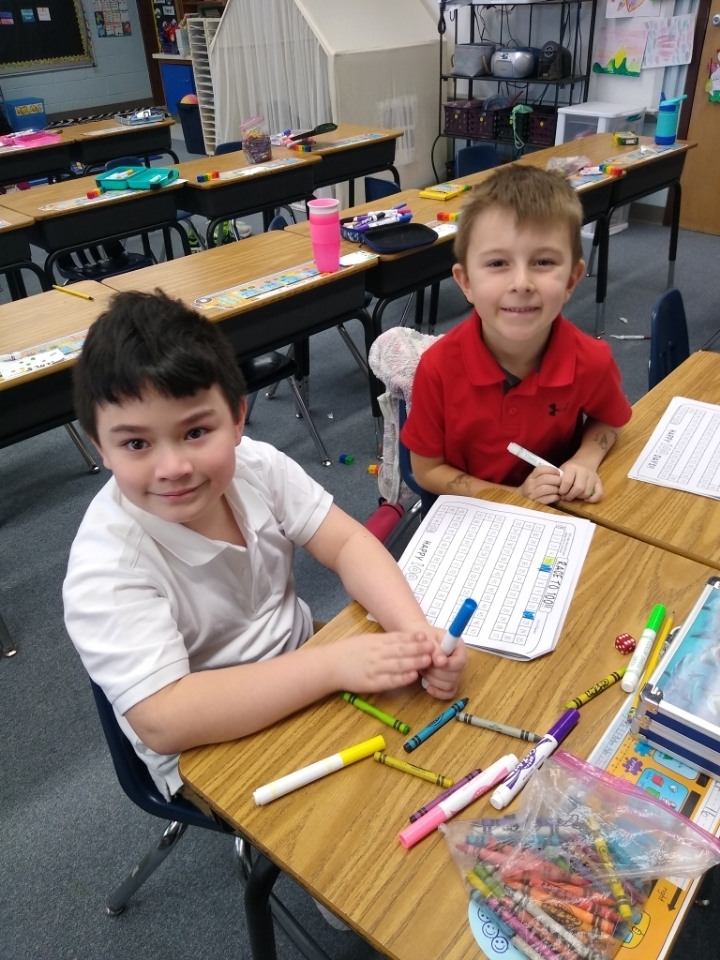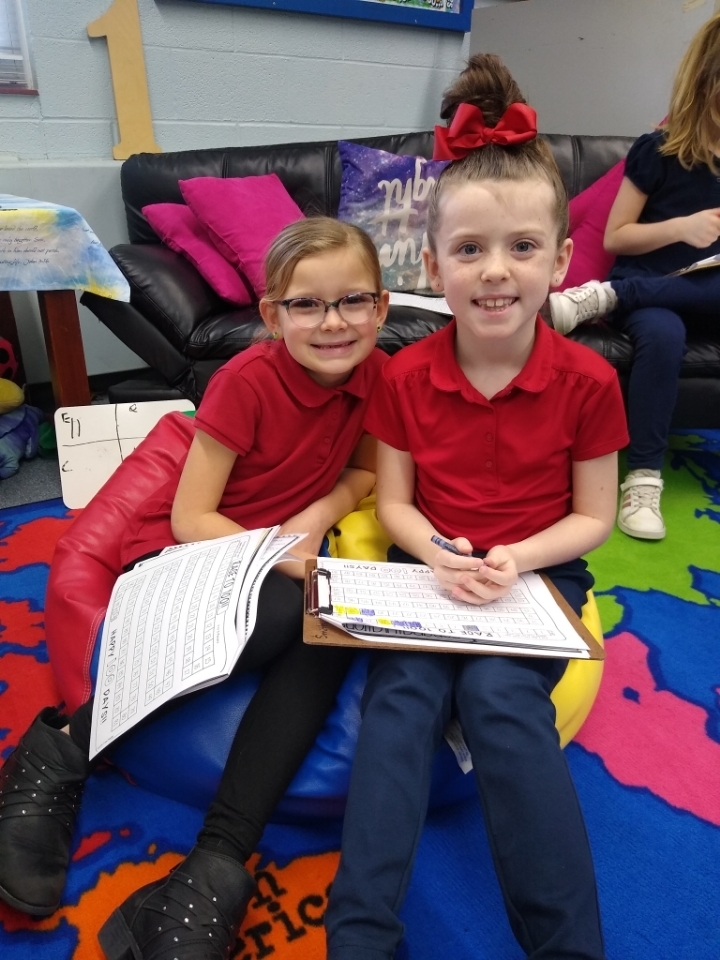 Fun making snowflakes!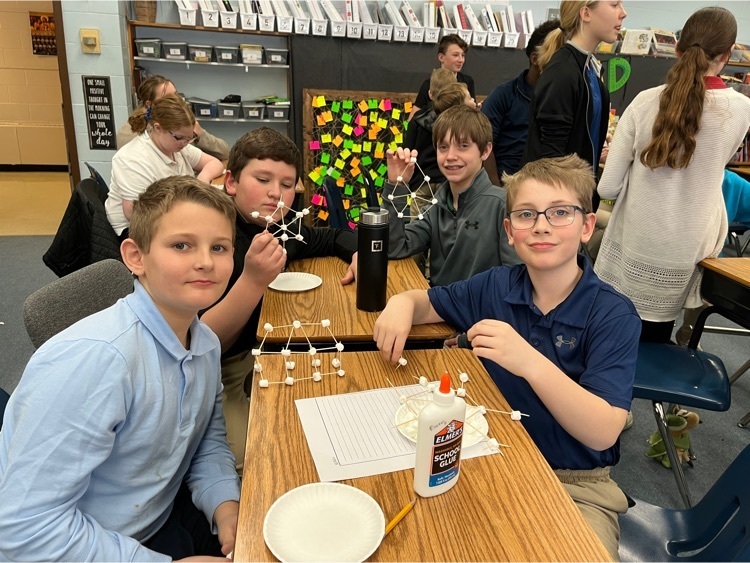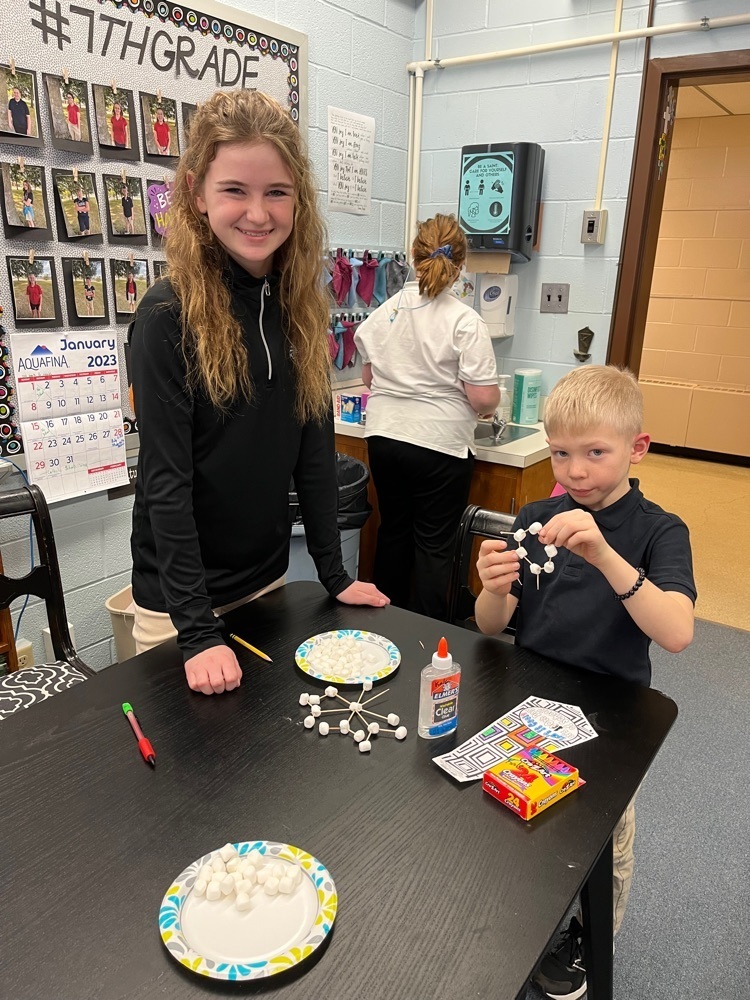 A few more snowflake pictures from 7th and 3rd graders.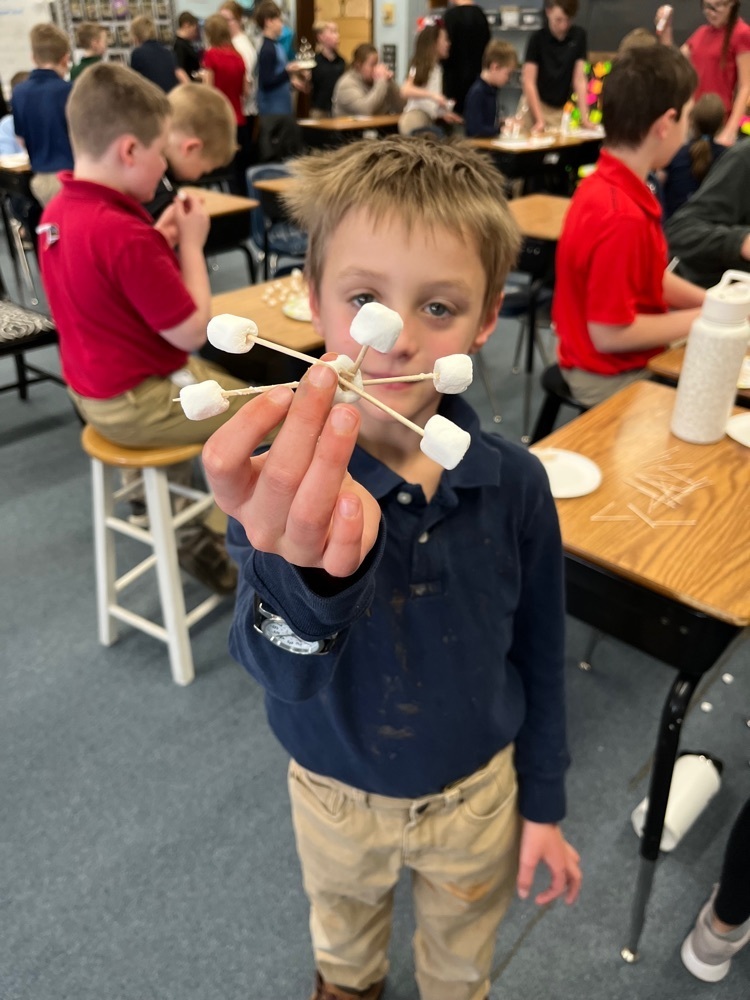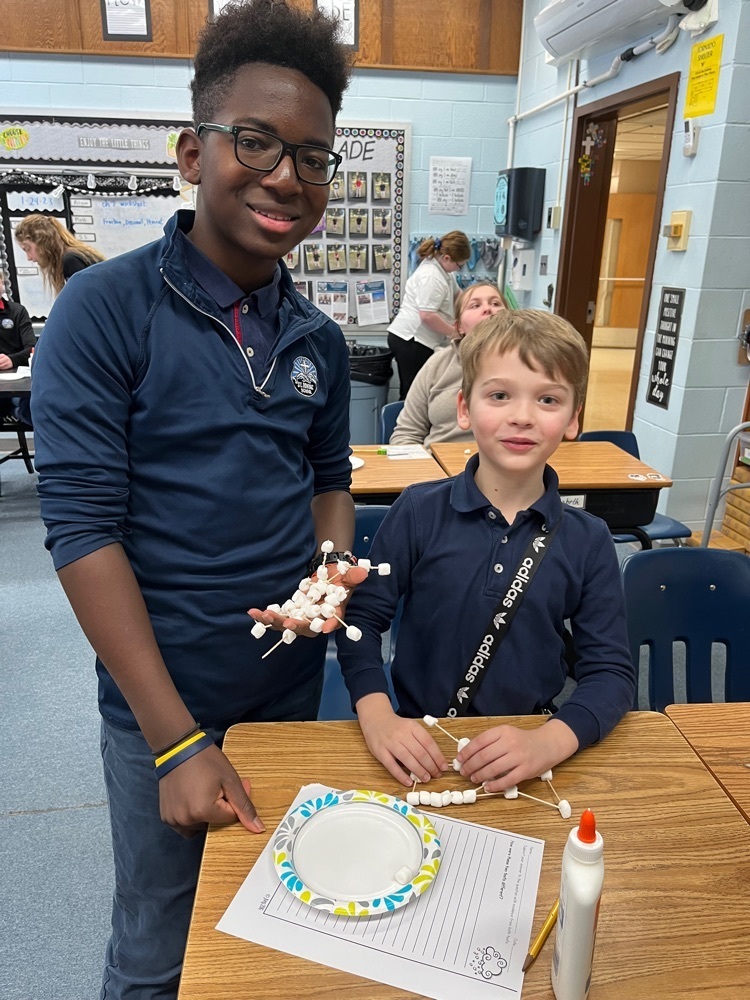 7th and 3rd grade buddies did a fun snowflake activity today! We read about how snowflakes form and then we created our own out of marshmallows and toothpicks. And may have enjoyed eating a few too. Love the buddy time!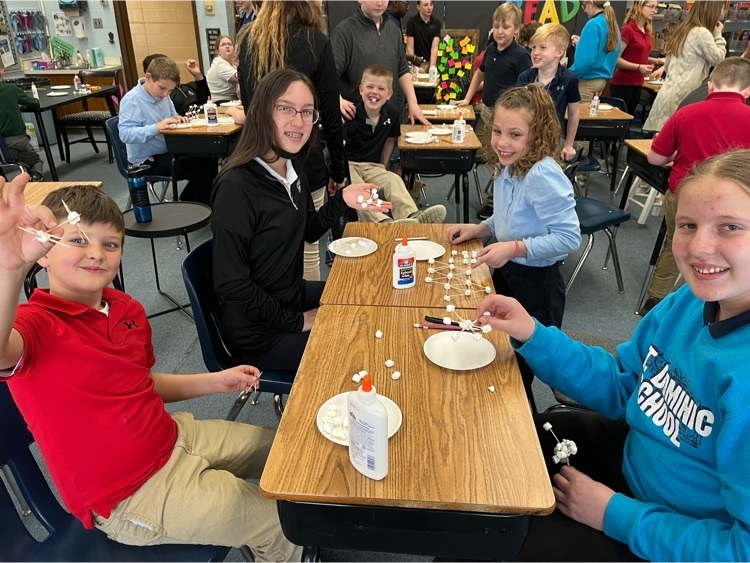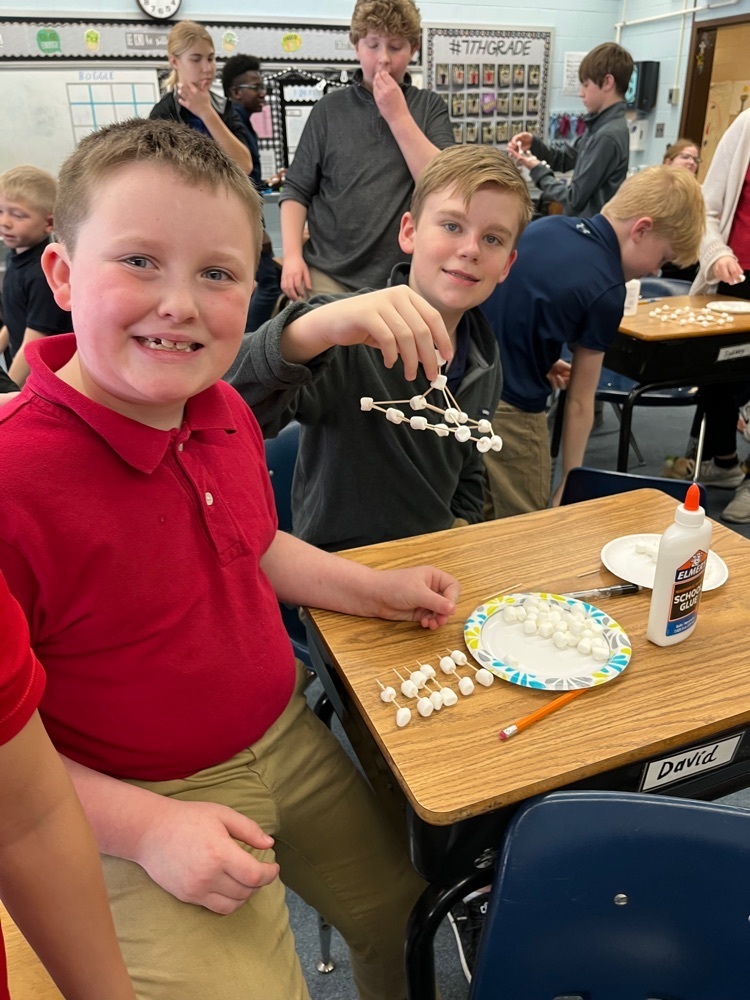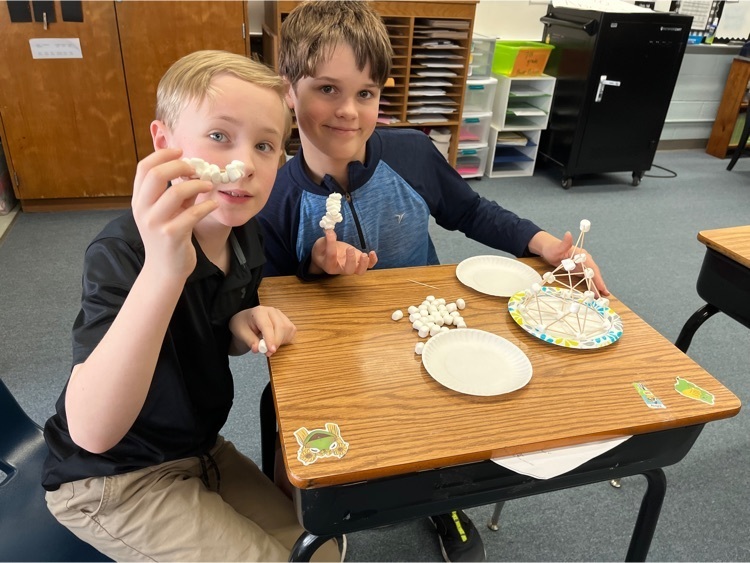 8th grade finished their study of chemical reactions by making sourdough bread from one of Mrs. O'Neal's starters. We love edible science!!

Direct me, Lord...
Leadership in action as our 8th graders teach 6th graders how to collaboratively reason!

These wonderful 7th graders go to go to Wild About QND this morning. They learned about all the activities and clubs they will be able to join as future Raiders! Fun trip for us all.
Look at these 1st grade scientists making observations and recording data from last week!! We learned why animals use camouflage and they even designed their own camouflaged moth to hide in the classroom! 🦋🐅🐻‍❄️🐸🐇🦓🦑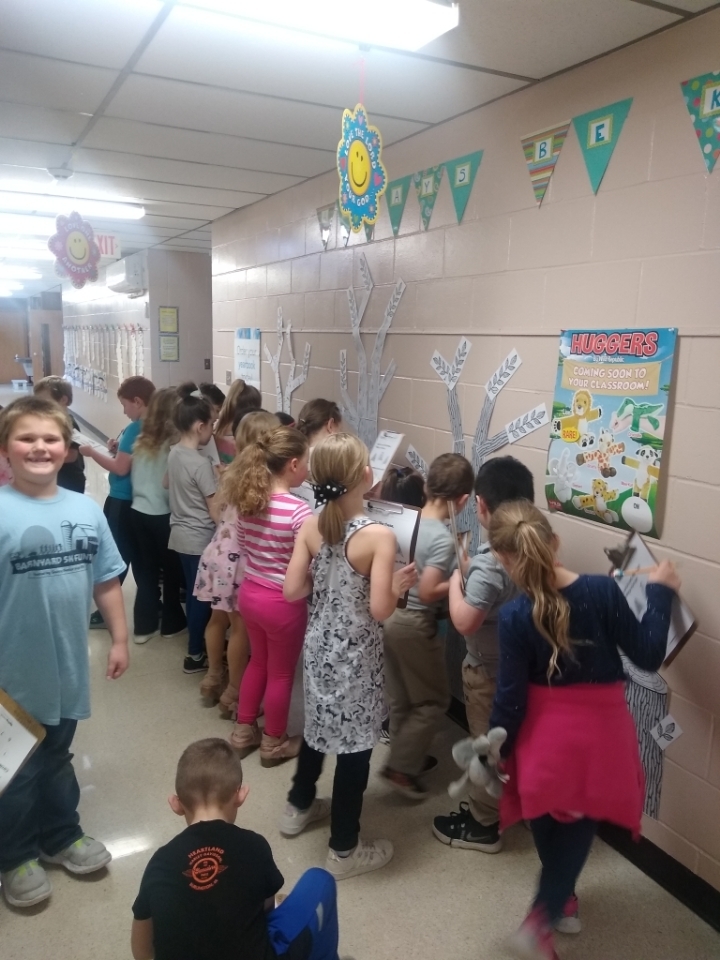 More buddies hard at work for our surprise!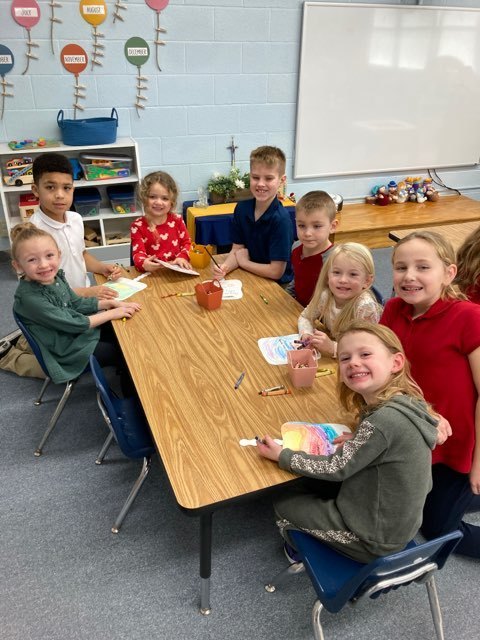 Buddies are working on a special surprise for our parish to kick off Catholic Schools Week on January 30th. Be sure to attend mass that weekend to find out!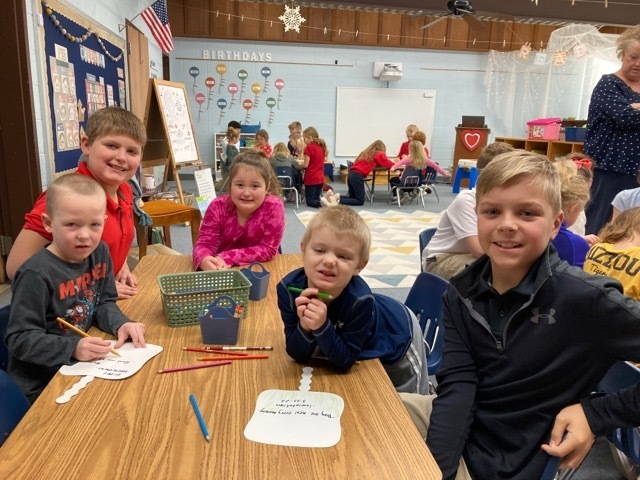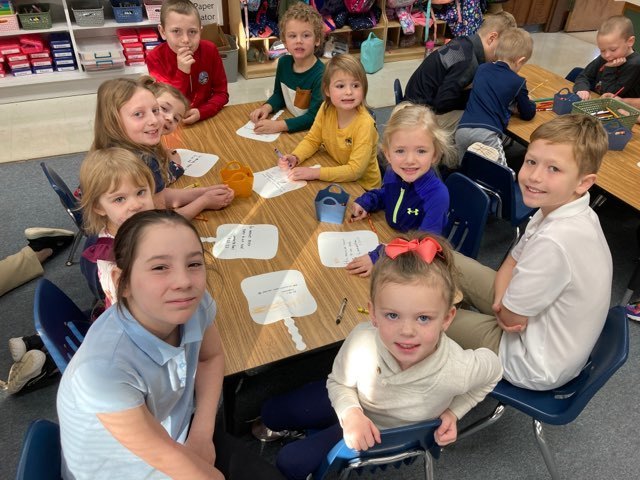 Happening TONIGHT! Come join us!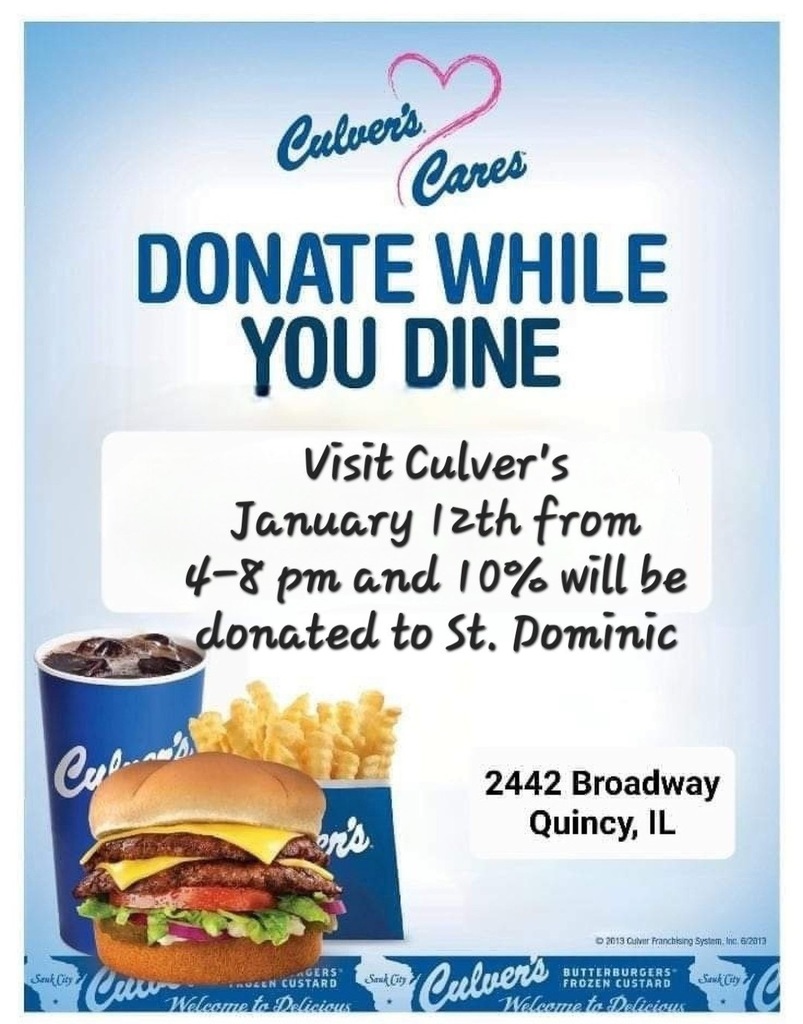 Thank you to Katie Klauser for coming to visit with 8th grade and sharing about the work that Birthright does for our community!

Thanks to a grant from Kiwanis we are still enjoying our snap circuit kits as we learn about how electrical energy moves as part of our science curriculum.